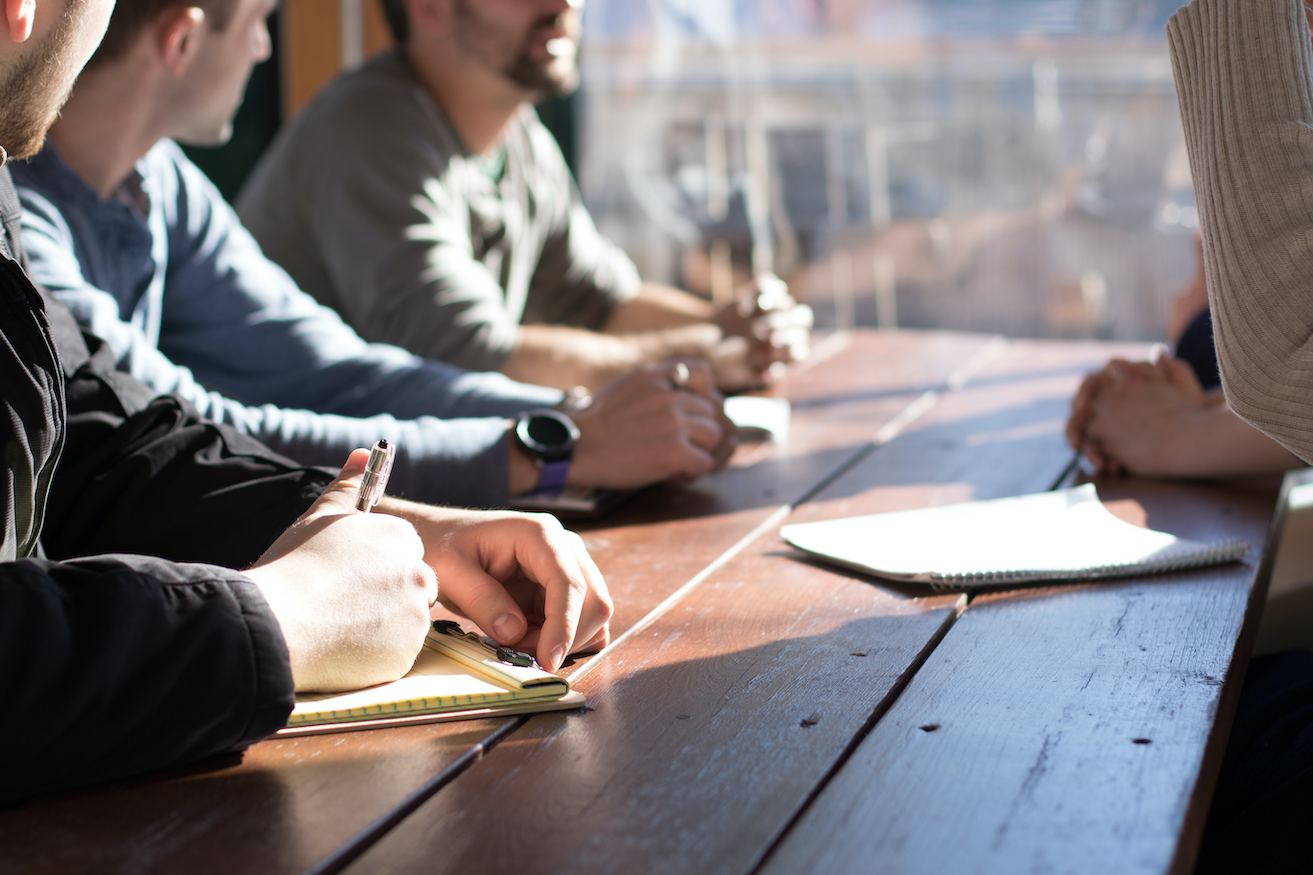 [This month's Leadership Blog is written by Kevin Hoist who serves on the Lead With Your Life team as Director of Key Initiatives.]
I was forced to ask myself this question after being in my new management position for a year. My annual performance review had just come in and it included a section of anonymous feedback from my teams. The feedback was not very impressive.
I was over-delegating tasks, micromanaging my teams, and I came across as unapproachable.
This feedback left me surprised and disappointed. Why did they feel this way? We were getting our client engagements done on time and within budget and most of my team members were getting strong evaluations from me.
This is when it sunk in. I had focused more on producing results than I had on developing my people. After some self-evaluation, I met with each of my direct reports. I was transparent about the feedback I received, I apologized for how I made them feel, and I expressed my sincere desire to grow from it.
Together, we came up with clear expectations and strategies that enabled me to hold them accountable while allowing them the discretion to run the projects according to their unique strengths. Though my managerial title remained, I had now stepped into my role as a leader. This moment of vulnerability and honesty produced an incredible amount of trust and synergy that we are still benefiting from years later.
During that season, I had to face the reality that I was managing my people but I wasn't leading them. What's the difference?
Managers focus on directing their teams. Leaders focus on serving their teams.
Managers communicate a task. Leaders communicate a vision.
Managers prioritize the project. Leaders prioritize the person.
In the end, leaders are in it for the people. And great leaders understand that getting trust out of their people will ultimately get the best results out of their people.
The Harvard Business Review reported the following summary from a 2017 study on trust: Compared with people at low-trust companies, people at high-trust companies report: 74% less stress, 106% more energy at work, 50% higher productivity, 13% fewer sick days, 76% more engagement, 29% more satisfaction with their lives, 40% less burnout.
In his recent blog post on this topic Building Trust…Here's How, Chuck Olson sums it up this way: In the marketplace of leadership, trust is the currency that undergirds—or undermines—the entire economy.
With that in mind, allow me to offer a few self-reflection questions that have helped me remain intentional about fostering this trusted leadership with my teams:
Have I asked my team how they're feeling lately and genuinely listened?
Am I creating moments of authentic inspiration to help them stay encouraged?
In what ways am I empowering my team in their personal and professional growth?
Your teams need to feel valued, inspired, and empowered and it all starts with you as the leader.
Your role requires you to manage your teams, but will you offer them the added value of being led by you?
Kevin Hoist
Director of Key Initiatives