Mission
The mission of LEAD WITH YOUR LIFE is to inspire, resource, and empower a movement of Kingdom leaders who lead from the inside out.
Every Christ-follower is on a mission—the Great Commission. Any mission, especially one of strategic importance, needs leaders—good ones and lots of them. But the mission is severely compromised when its leaders are taken off the frontlines due to some form of breakdown in their personal lives. These all-too-familiar breakdowns are seen in personal crisis, counterproductive behaviors, ill-advised choices, entitlement attitudes, interpersonal conflicts, and physical or emotional depletion.
It is no secret these are formidable problems. And prevalent ones.
Leadership success will never be fully realized if leaders lead with their titles, positions, personalities, degrees, or accomplishments. True leadership happens when leaders lead with their LIVES—bringing the weight and power of a life that is constantly being transformed by Christ.
Chuck Olson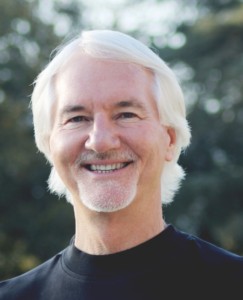 What is Chuck's story? Born and raised in Los Angeles, Chuck has been the executive pastor in two large churches in Southern California for over 30 years. He brings a deep passion for developing leaders in the local church and in the marketplace who value the importance of leading not with positions or titles, but with WHO they are. He is constantly pursuing ways to challenge leaders to look at the interior issues of life and leadership.
What words do people use to describe him? Passionate follower of Christ. Team leader. Developer. Maximizer. Learner. Strategic implementer. Coach. Encourager. 
What is he really good at? Coming alongside Kingdom leaders who want to take their lives and leadership to deeper and more significant places of impact! 
What are some of the formal ways God has prepared Chuck to serve? Chuck earned a B.A. at Biola University, a Th.M. at Dallas Seminary, and a D.Min. at Talbot School of Theology. He also is a graduate of The Master's Program—an executive coaching program for leadership development.
Things he's learned along the way:
Autograph your work with excellence
Deliver on your promises
See obstacles as opportunities
Seek ways to bless and build up others
No matter how much you ate for dinner, there's always room for a Balboa bar!
One of Chuck's favorite sayings: "Great accomplishments start with a compelling vision, but become reality through daily choices."
What does he enjoy doing? Chuck loves to take long walks with his gal at the Rose Bowl or the beach, read, golf, workout, eat out, be in community with close friends, cheer for the USC Trojans, and do home improvement projects with his sons.
What does Chuck value most? His college sweetheart, Pattie! His two sons, Boe and wife Chrissy, Dusty and wife Kimmie, and his six amazing grandkids—Charlie, Dillan, Connor, Kate, Jack, and Mackenzie!