Mission
The mission of LEAD WITH YOUR LIFE is to inspire, resource, and equip Kingdom leaders for lives of extraordinary impact.
Every Christ-follower is on a mission—the Great Commission. Any mission, especially one of strategic importance, needs leaders—good ones and lots of them. But the mission is severely compromised when its leaders are taken off the frontlines due to some form of breakdown in their personal lives. These all-too-familiar breakdowns are seen in personal crisis, counterproductive behaviors, ill-advised choices, entitlement attitudes, interpersonal conflicts, and physical or emotional depletion.
It is no secret these are formidable problems. And prevalent ones.
Leadership success will never be fully realized if leaders lead with their titles, positions, personalities, degrees, or accomplishments. True leadership happens when leaders lead with their LIVES—bringing the weight and power of a life that is constantly being transformed by Christ.
Chuck Olson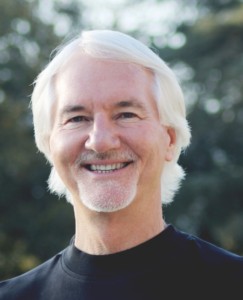 What is Chuck's story? Born and raised in Los Angeles, Chuck has been pastoring in the local church for over 40 years. He brings a deep passion for developing leaders, both in the local church and marketplace, who value the importance of leading not with positions or titles but with WHO they are. He is constantly pursuing ways to challenge current and next generation leaders to look at the interior issues of life and leadership.
What words do people use to describe him? Passionate follower of Christ. Team leader. Developer. Maximizer. Learner. Strategic implementer. Coach. Encourager. 
What is he really good at? Coming alongside of Kingdom leaders who want to take their lives and leadership to deeper and more significant places of impact and influence. He is deliberately in pursuit of leaders who want to develop from the inside out.
What are some of the formal ways God has prepared Chuck to serve? Chuck earned a B.A. at Biola University, a Th.M. at Dallas Seminary, and a D.Min. at Talbot School of Theology. He is Founder and President of Lead With Your Life.
Things he's learned along the way:
Autograph your work with excellence
Deliver on your promises
Cultivate courageous character
Daily disciplines ensure sustainable leadership
See obstacles as opportunities
Seek ways to bless and build up others
Daily ask yourself, "How did I impact the people I connected with today?"
One of Chuck's favorite sayings: Great accomplishments start with a compelling vision, but become reality through daily choices.
What does he enjoy doing? Coming along side of Kingdom-minded leaders, encouraging and motivating them to grow and deepen their leadership impact to those in their spheres of influence. Olson continues to explore ways to engage and mentor next generation leaders from his own personal experiences as a leader, pastor, husband, dad and granddad. To keep his heart and mind healthy he enjoys reading and writing, learning, working out and traveling.
What does Chuck value most? Encouraging leaders to step up to the challenge and call to Lead With Their Lives like never before. Living in community. Sharing life with his college sweetheart, Pattie, their two adults sons and a six-pack of grands.